(Credits: @thedrinkseeker)
Can't quite afford to purchase a round the world plane ticket and tick off all the destinations you have on your bucketlist? Here's the next best thing… "travelling" around the world by savouring each country's signature drink!
Mexico: Margarita
(Credits: @superloco_robertsonquay)
A classic cocktail that can be found on the menu of just about any bar in Singapore, the Margarita dates all the way back to the 1930s. This drink, which consists of triple sec, tequila and lemon or lime juice, is often served with salt on the rim of the glass.
Where to get it: Mexican restaurant Super Loco serves up an amazingly refreshing Lucha Frozen Margarita. This goes for only $10++ on their Margarita Mondays!
Spain: Sangria
(Credits: @amanda_dharsh)
Think a summery fruit punch, but spiced with red wine, white wine, or brandy. Because the alcoholic content is diluted by juice, ale, or soda, this drink is light, refreshing, and easy to sip on all night long.
Where to get it: Spanish restaurant Serenity has a whopping 24 types of Sangria that you can choose from. If you're a traditionalist at heart, opt for the Sangria de Original; for something different, try the Cava el Jengibre (ginger Sangria) that comes with a great kick!
Japan: Sake
(Credits: @shunjuu)
This fermented rice drink is Japan's national beverage, served traditionally in a masu (a wooden, box-like cup) which was originally used for measuring rice. Sake isn't just consumed neat – it's also used as a mixer for cocktails such as the sake bomb.
Where to get it: Boasting over 60 labels of sake, Shunjuu Izakaya is your best bet. Other than the usual labels, the izakaya also has in stock less common varieties such as Nigori sake (which is cloudy and unfiltered), and even Fuguzake sake (blowfish-infused sake).
Brazil: Caipirinha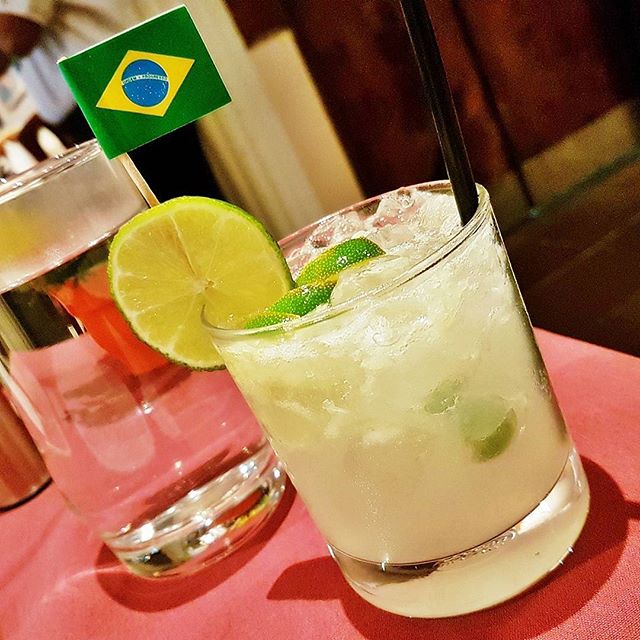 (Credits: @runningman)
Another summery drink, the Caipirinha is made with Cachaca (this is a sugarcane hard liquor that tastes similar to rum), sugar, and lime. Be warned – whilst this cocktail is immensely citrusy, it's extremely potent as well.
Where to get it: Brazilian restaurant Brazil Churrasco does a mean Caipirinha. Don't skip on ordering your drink in anticipation of the free-flow grilled meats at this restaurant – the Caipirinha is a must-try!
Scotland: Scotch
(Credits: @thedrinkseeker)
What's the difference between scotch and whisky, you ask? The former is simply a specific type of whisky (malt whiskey, to be precise) made in Scotland, and barrel-aged for at least three years. Compared to 'normal' whisky, scotch tastes smoother, and commands a more premium price.
Where to get it: Head straight to The Belljar, and you'll never look back. This restaurant, dram and cigar lounge takes their scotch and whisky seriously – meaning that you don't pick your choice of poison off a menu, but convey your flavour preferences to the servers, who then recommend you a drank.
Korea: Soju
(Credits)
Soju is a clear and colourless barley, rice, or wheat spirit whose name translates to "burned liquor". The beauty of soju lies in its versatility – you've got your classic watermelon soju, the milky yakult soju, and even cocktails such as soju mojito!
Where to get it: Korean chain restaurant Chicken Up is famous for their watermelon soju, which comes served in a carved watermelon. Don't forget to order some fried chicken to go along with it!
Jamaica: Rum
(Credits: @sugarhallsg)
People often associate rum, which is made with fermented and distilled sugarcane and molasses, with sweetness. However, whether a particular brand of rum tastes sweet or dry depends on a few factors, including how long it was aged, the type of barrel used, and of course, the variety of sugarcane used.
Where to get it: You'll be able to find over 100 labels of rum at Sugarhall bar. If you prefer having your rum in a cocktail instead of having it neat, try their Mai Tai, which is their house signature made with a secret blend that's got fans raving.
Cuba: Mojito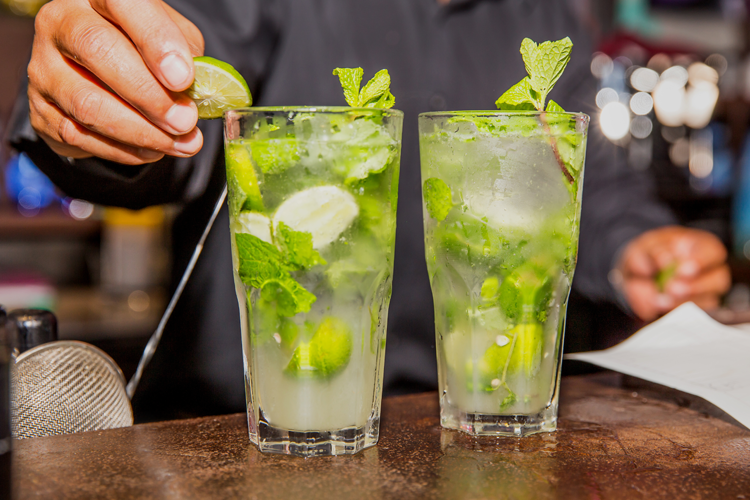 (Credits: @timeout)
Originating from Havana, Cuba, this drink is now a classic favourite around the globe, conjuring up images of vacationers luxuriating on the beach, drink in hand. Comprising of rum, sugar, mint, lime, and sparkling water, this drink will quench your thirst – and show you a good time.
Where to get it: For an updated version of the classic Mojito, try Bago at Lime House's Marie-Galante Mojito, which comes with elderflower soda water, grapefruit juice, and lemon juice.